ENDOCARE 2021
National Live Workshop for Nurses in Digestive Endoscopy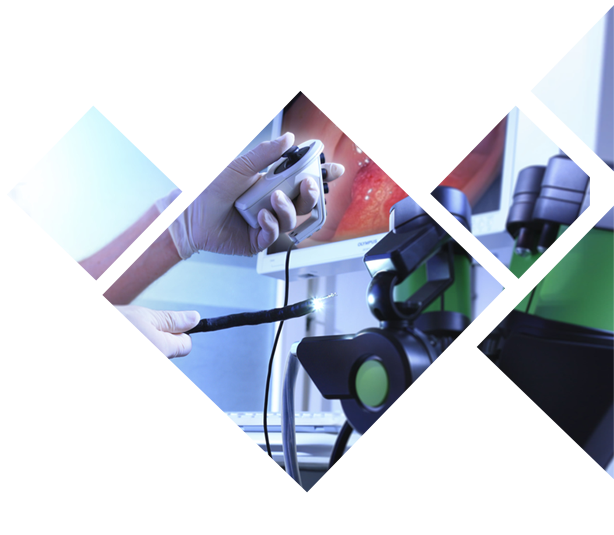 Live Workshop: Saturday 20th February 2021
We are pleased to announce that the second edition of the Workshop will be simultaneously translated into English so that participants from all over Europe will be able to attend this year.
The event will be held at the Policlinico Universitario «A.Gemelli» Hospital.
The main objective is to up-to-date the participant's skills in gastroenterology and digestive endoscopy with particular attention on patient care. The importance of the doctor-nurse relationship will be highlighted through discussion with expert, live procedures and practical sessions.
Participants will be able to assist the most advanced procedures through Live video demonstrations from the of Digestive Endoscopy Unit of the "A. Gemelli" Hospital. Learning will continue through direct application on ex-vivo animal models and by using the "Boškoski-Costamagna mechanical simulator for CPRE" during the afternoon practical sessions at the European Endoscopy Training Centre.
PROGRAMME
Event co-ordinator: Arianna Di Gemma
Saturday 20th February 2021
09.30
Saluti istituzionali
R. Bellantone, G. Costamagna, M. de Pater-Godthelp, M. Elefanti, A. Gasbarrini, A. Guarini, M. Zega
10.00
"4 argomenti e 1 touch screen" - Percorso del paziente covid in endoscopia
Relatori: M. Angeletti, F. Grilli
10.30
Diretta di casi live: GASTROPLASTICA ENDOSCOPICA
Operatori: N. Antonini, I. Boškoski, C. Massari
Moderano i casi: V. Bove, B. Colombo
11.00
"4 argomenti e 1 touch screen:" - Tutto quello che serve per sutura endoscopica con APOLLO Overstitch
Relatori: N. Antonini, C. Massari
11.30
Diretta di caso live: CPRE CON MONOUSO
Operatori: G. Costamagna, D. Metta, V. Sangiorgi
Moderano i casi: B. Colombo, A. Zambelli
12.00
Diretta casi live: IL FUTURO IN GASTROSCOPIA - Nuovi imaging per detection, caratterizzazione e trattamento (TXI, EDOF, NBI, RDI)
Operatori: F. Barbaro, V. Brandinu, M. Venezia
Moderano i casi: G. Petrocelli, C. Hassan
12.30
"4 argomenti e 1 touch screen:" - Ecoendoscopia & CPRE
Relatori: D. Metta, V. Sangiorgi
13.00
Lunch break: i tuoi ingredienti e i nostri chef!
Il prof. Costamagna e lo chef stellato Oliver Glowig ti guideranno live attraverso la preparazione della vera cacio & pepe
14.30
Diretta di casi live: CPRE + EUS
Operatori: F. Attili, V. Perri, D. Metta, V. Sangiorgi
Moderano i casi: A. Guarini, A. Zambelli
15.00
Diretta casi live: IL FUTURO IN COLONSCOPIA - l'intelligenza artificiale per la diagnosi assistita da computer (CAD / AI)
Operatori: V. Brandinu, G. Papparella, M. Venezia
Moderano i casi: G. Petrocelli, C. Hassan
15.30
"4 argomenti e 1 touch screen" - Rischio clinico
Relatore: Dott. F. Venneri
16.00
Q&A
16.30
Termine dei lavori
---
FACULTY - 2021 Edition
Relatori
Michaela Angeletti
Nausicaa Antonini
A. Di Gemma
Fabio Grilli
Chiara Massari
Diego Metta
Valentina Sangiorgi
Francesco Venneri


Operatori
Nausicaa Antonini
Fabio Attili
Federico Barbaro
Ivo Boškoski
Guido Costamagna
Chiara Massari
Diego Metta
Giovanni Papparella
Vincenzo Perri
Lucio Petruzziello
Valentina Sangiorgi
Maria Venezia


Moderatori
Vincenzo Bove
Benedetta Colombo
Alessandra Guarini
Cesare Hassan
Giulio Petrocelli
Alessandro Zambelli


Responsabili scientifici
Guido Costamagna
Arianna Di Gemma


WHERE IT WILL BE HELD
---
Online
---