ENDOCARE 2020
National Live Workshop for Nurses in Digestive Endoscopy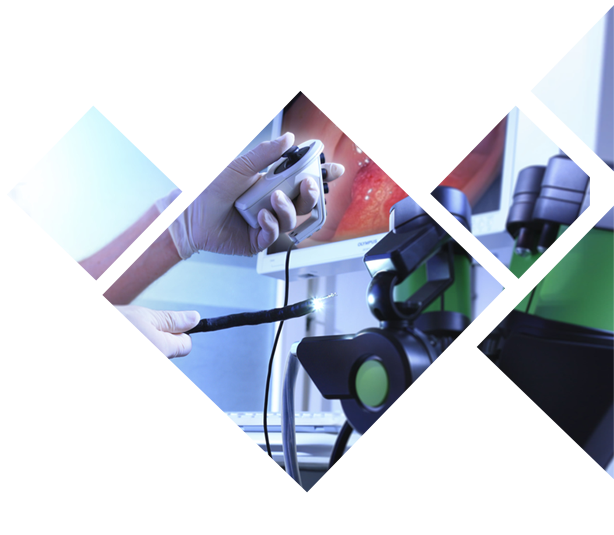 Live Workshop: 13-14 February 2020
We are pleased to announce that the second edition of the Workshop will be simultaneously translated into English so that participants from all over Europe will be able to attend this year.
The event will be held at the Policlinico Universitario «A.Gemelli» Hospital.
The main objective is to up-to-date the participant's skills in gastroenterology and digestive endoscopy with particular attention on patient care. The importance of the doctor-nurse relationship will be highlighted through discussion with expert, live procedures and practical sessions.
Participants will be able to assist the most advanced procedures through Live video demonstrations from the of Digestive Endoscopy Unit of the "A. Gemelli" Hospital. Learning will continue through direct application on ex-vivo animal models and by using the "Boškoski-Costamagna mechanical simulator for CPRE" during the afternoon practical sessions at the European Endoscopy Training Centre.
PROGRAMME
Event co-ordinator: Arianna Di Gemma
13th February 2020
13.00 - Greetings and introduction
R. Bellantone, G. Costamagna, M. de Pater-Godthelp, M. Elefanti, A. Gasbarrini, A. Guarini, M. Zega
Moderators: F. Grilli, A. Guarini, C. Spada
13.30 - Video interview - "Towards the personalization of bowel preparation"
M. Angeletti, Mrs. M.L. Gregori
14.00 - Lecture - "Bowel preparation in Holland"
M. de Pater-Godthelp
14.30 - Lecture - "Videocapsule Endsocopy: nursing training pathway"
S. Simonelli
15.15 - Lecture - "Gastrointestinal stenting: endoscopic and clinical techniques"
G. Petrocelli
15.45 - Lecture - "Emergency endoscopic treatment: sedation or anaesthesia?"
F. Sbaraglia, Mr. D. Metta
16.15 - Lecture - "Acute pancreatitis: management and treatment of septic patients"
D. Caputo, Mrs. C. Scaglietta
16.45 - Satellite Symposium
17.30 - Lecture - "Is insurance an obligation? The expert speaks"
Parla Esq. - President Scudomed Italy - Health Risk Manager and Legal Advisory
18.00 - Discussion and end of day 1
14th February 2020
8.30 - Opening of day 2
8.35 - Live video demonstrations from Endoscopy operating theatre: Polipectomy, ERCP, Upper GI stenosis, Upper GI legation
R. Alimonti, N. Monterisi, G. Petrocelli, G. Salvatori, V. Sangiorgi, C. Scaglietta, S. Simonelli, M. Venezia, F. Barbaro, I. Boškoski, V. Bove, G. Costamagna, M. De Riso, P. Familiari, R. Landi, S. Pecere, V. Perri, F. Sbaraglia, A. Tringali.
At the end of each case the experts will meet with participants to discuss the case
Moderators: C. Rivara, C. Spada, A. Zambelli
13.30 - Lunch
14.30 - Lecture - "Emergency Room and endoscopic treatment"
R. De Vito, S. Masciullo
15.00 - Coffee break
15.30 - Play & Rewind
Towards the perfect triage
F. Grilli, D. Metta
17.30 - Endoquiz & Careyou
17.45 - Closing remarks
---
Simultaneous translation will be provided from a minimum of 40 foreign participants
---
FACULTY
Faculty and moderators - 2020 Edition
Michaela Angeletti, Rome
Domenico Caputo, Rome
Maria Luisa Centurioni, Milan
Marion De Pater-Godthelp, Amsterdam
Roberta De Vito, Rome
Maria Luisa Gregori, Rome
Fabio Grilli, Rome
Alessandra Guarini, Rome
Stefania Masciullo, Rome
Diego Metta, Rome
Massimiliano Parla, Rome
Giulio Petrocelli, Milan
Cinzia Rivara, Turin
Fabio Sbaraglia, Rome
Cinzia Scaglietta, Rome
Sandro Simonelli, Brescia
Cristiano Spada, Brescia
Alessandro Zambelli, Crema


WHERE IT WILL BE HELD
---
CONGRESS HALL 617 - sixth floor (A)
Policlinico Universitario "A. Gemelli" Foundation
Largo A. Gemelli, 8 - 00168 Roma
---